welcome to dormand design_
My name is Andrew Dormand. I'm the founder and principal designer at Dormand Design. My passion is helping clients' brands realise their full potential in terms of positioning, reach and visual impact. I'm a creative ally and lead designer for several marketing consultancies, and I help extend the capabilities of design studios in many small businesses.
Below is a selection of some of my recent projects. Please have a look and if you think your brand might benefit from my services please don't hesitate in getting in touch for a chat that's all about your brand, and your vision.
dormand design specialises in_
The three key areas in which I can be of assistance to small businesses and marketing consultancies are regarding Brand Strategy, Brand Design and Brand Execution. When these three disciplines are brought together in a meaningful and considered way, the resulting brand's visual presence in the market is unforgettable.
I've had the privilege of collaborating with Andrew for several years, taking on two roles. Firstly, as a trusted partner for creative requirements, his expertise consistently exceeded expectations, delivering inventive solutions that aligned with our objectives. Secondly, rolling out design communications. Andrews creativity shines brightly, consistently translating concepts into visually compelling and impactful realities. Andrew's dedication to excellence has been instrumental in our success. I wholeheartedly endorse Andrew as an exceptional creative ally.
As a small marketing team, we engaged with Andrew to help bring our new re-brand to life across all of our marketing assets, conference banners, and office wall wraps. What Andrew produced for Newbook was nothing short of amazing, with beautifully created pieces of collateral that truly wowed our entire team and our customers. Andrew has become a permanent extension of our creative team. He is always responsive, creative, and takes a collaborative approach to feedback. We highly recommend Dormand Designs.
insights and inspiration_
I follow some amazing designers on Instagram and am in awe of their work. I'm equally blown away by the street art and design I see walking around the streets of Sydney and other parts of the world when I'm lucky enough to travel. Here are some designers and pieces of work that inspire me.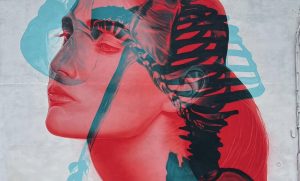 Insane 51 is a 26-year-old Greek muralist based in Athens, one of the pioneers of 3D art. I find the work of this talented kid very inspirational. He clearly has
Read More »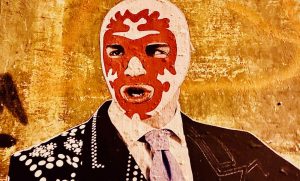 I was lucky enough to be in Napoli Italy last year and I was stunned by the amount of incredibly creative and really graphic street art. This particular piece of
Read More »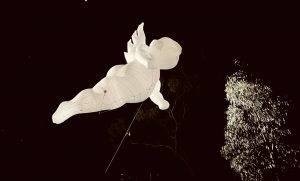 I was lucky enough to go to WOMADelaide earlier this year. The world music festival Adelaide hosts every year never fails to impress and entertain. The music from all over
Read More »
If you'd like to have a chat that's all about your brand and your vision, get in touch.