Adina Vineyard and Olive Grove is an established vineyard located in the Hunter Valley Wine Region of New South Wales. Whilst Adina create wine and olives of the highest quality, the brand look and feel was in need of some attention. The desire for the brand to feel more premium was made clear with a particular bent toward style and opulence. A more European look and feel was flagged as a way of differentiating Adina from the pack.
Brand Design / Logo design / Brand Positioning / Imagery Design / Art Direction / Brand Story / Messaging Brand Guidelines / Tone of Voice / Brand Personality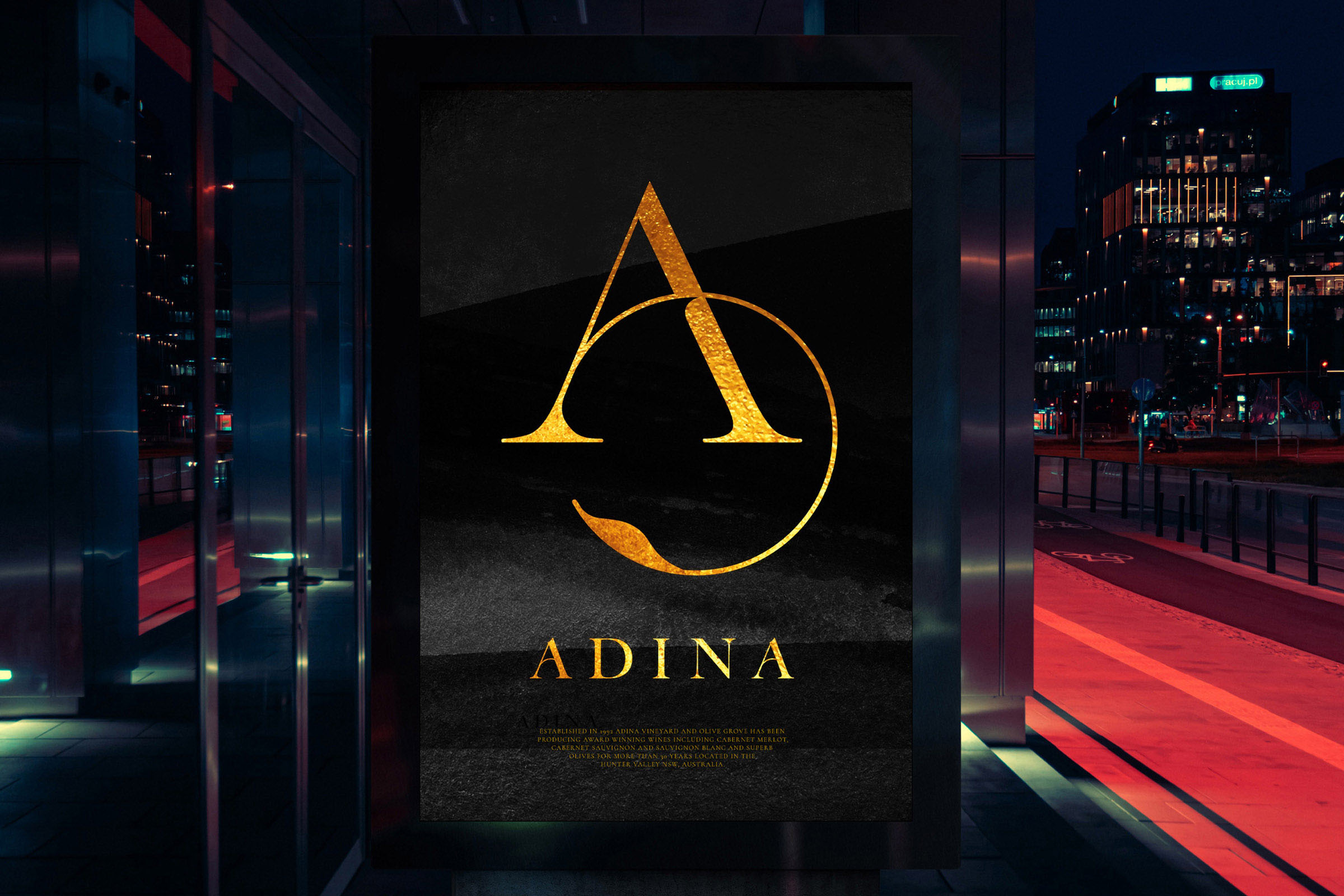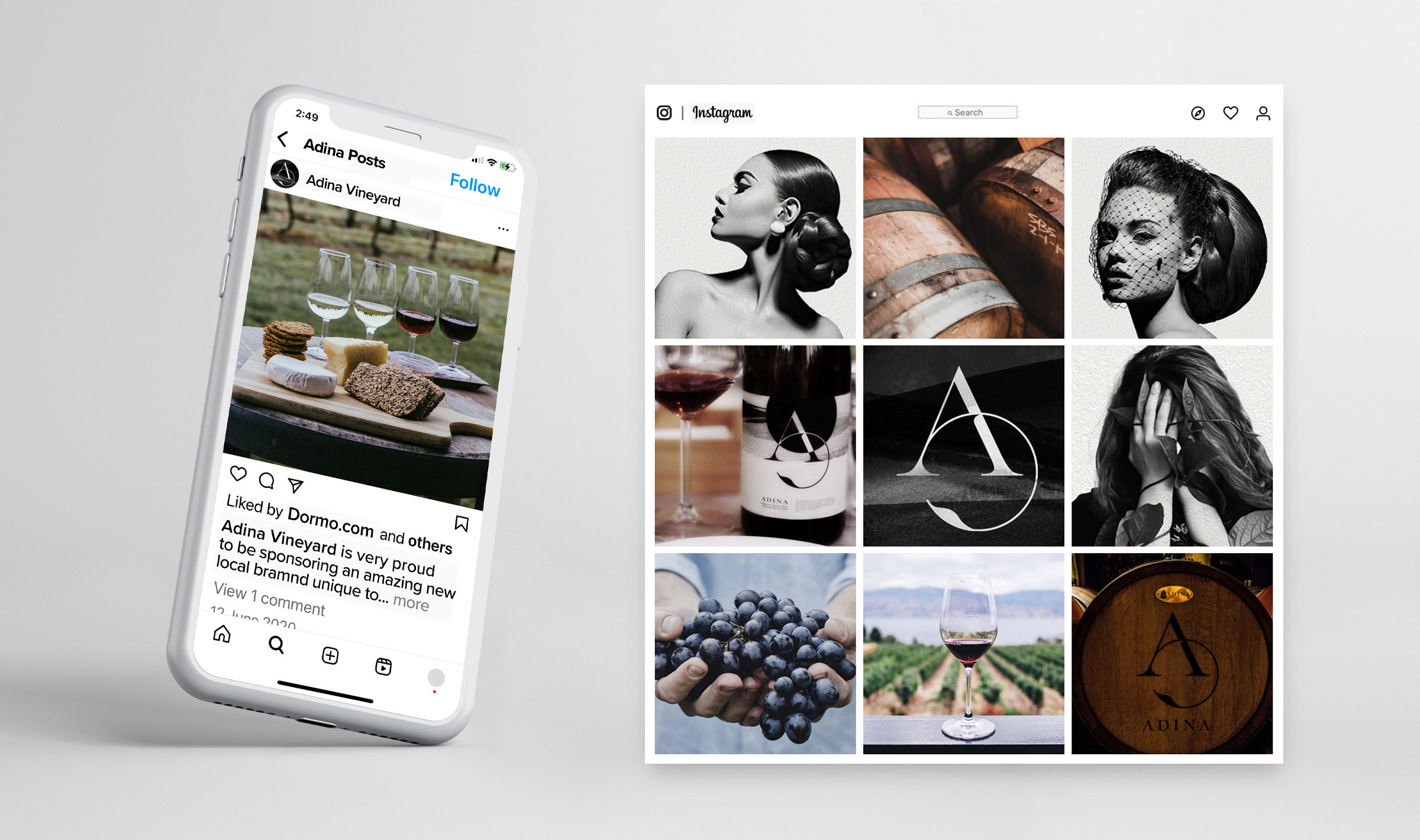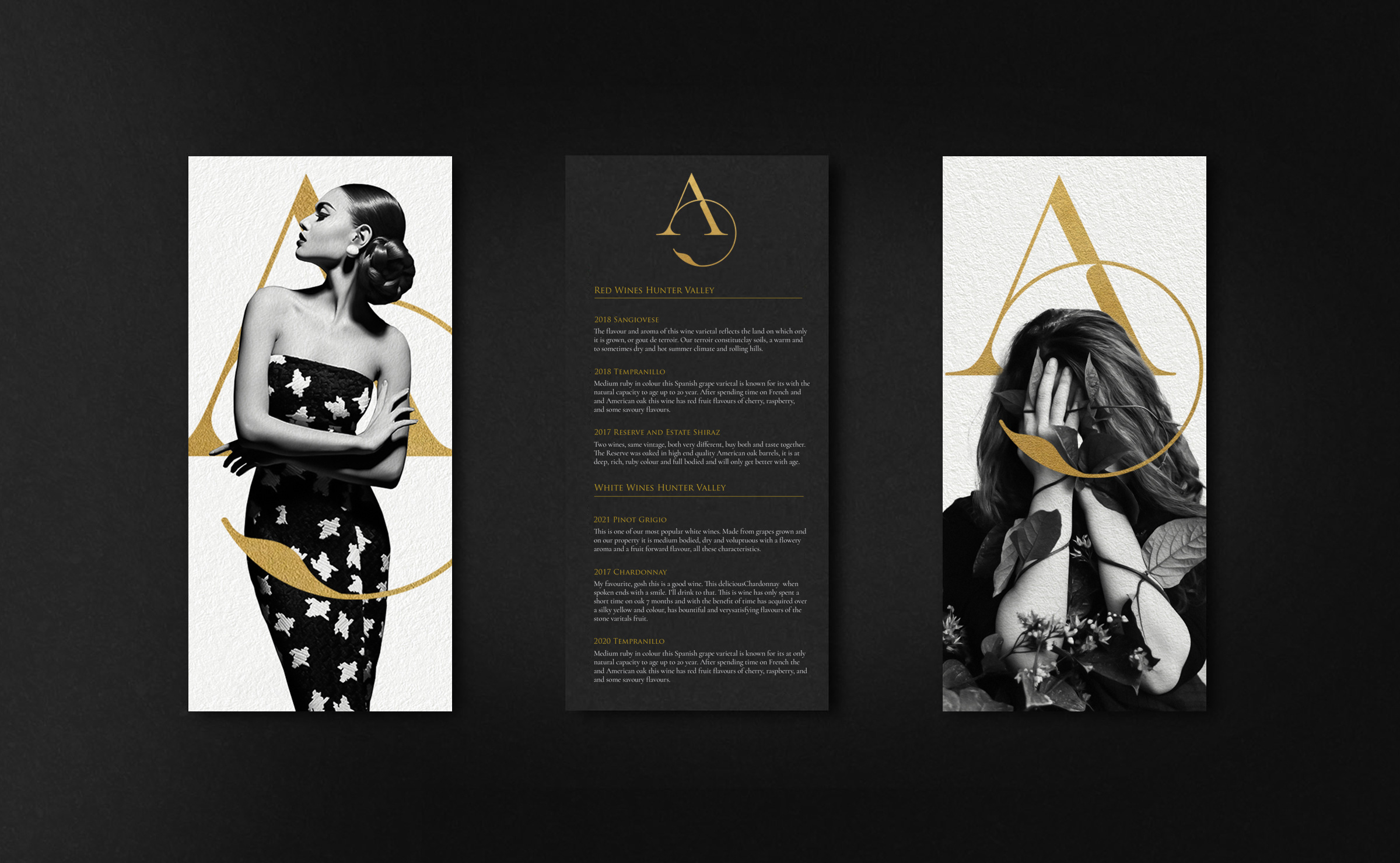 After some years of neglect the brand needed to be updated. A rebrand was decided upon and a look and feel that was more sophisticated was required by the client. I decided to evoke a more European look and feel with black and white playing a dominant role.
The logo design has an old world elegance but is also contemporary has a timeless feel. Splashes of colour, mainly gold are used as counterpoint, but only with restraint.
If you'd like to have a chat that's all about your brand and your vision, get in touch.