The Friday Lunch Club is a dynamic and progressive networking event business that strives to disrupt the category by creating events that not only connect business leaders, but also inform and entertain. Set around a two course lunch, The Friday Lunch Club also provides an industry speaker of note to share with the group his / her experiences and then take questions. Visit Website.   
Brand Design / Logo design / Brand Positioning / Imagery Design / Art Direction / Brand Story / Messaging Brand Guidelines / Tone of Voice / Brand Personality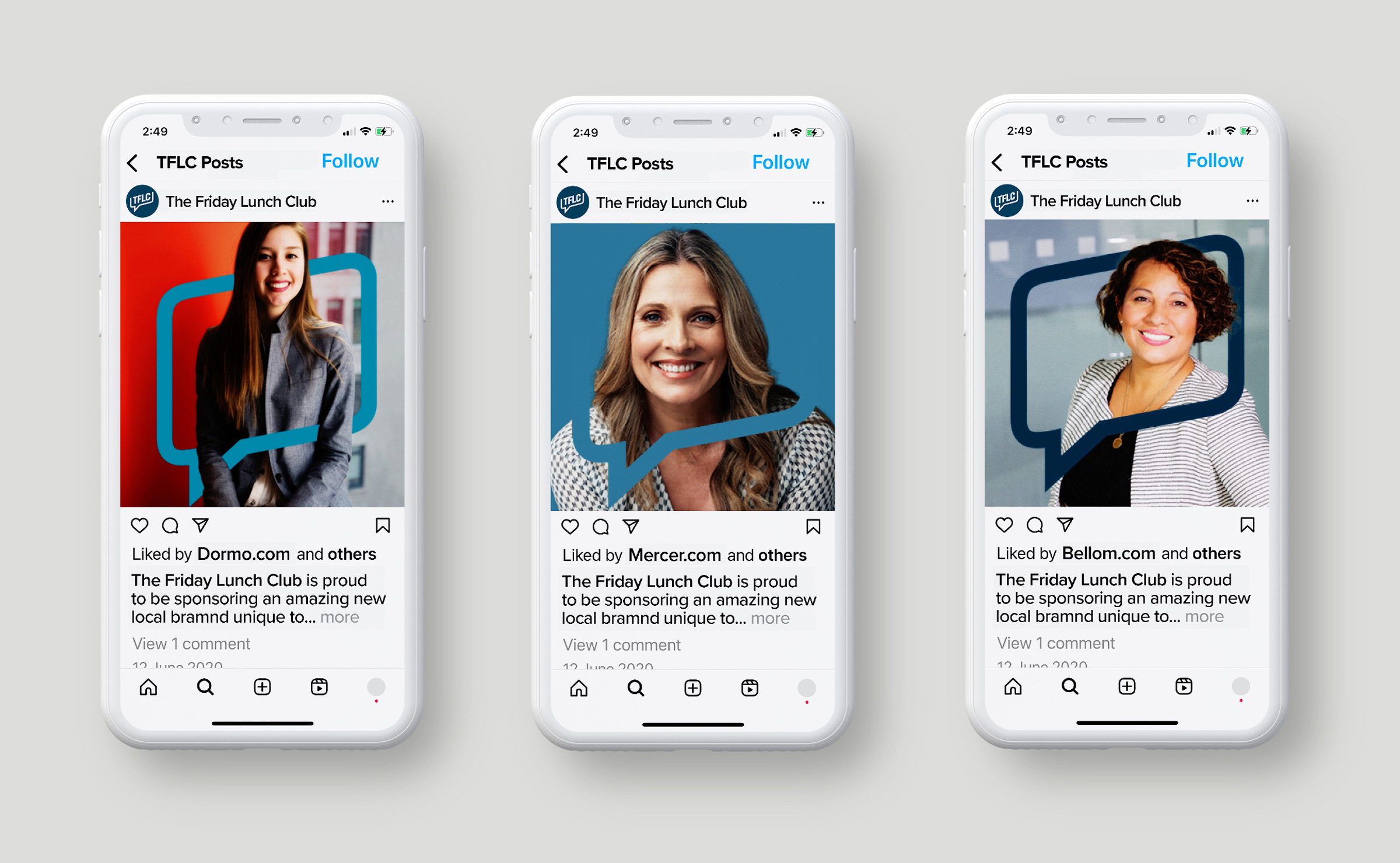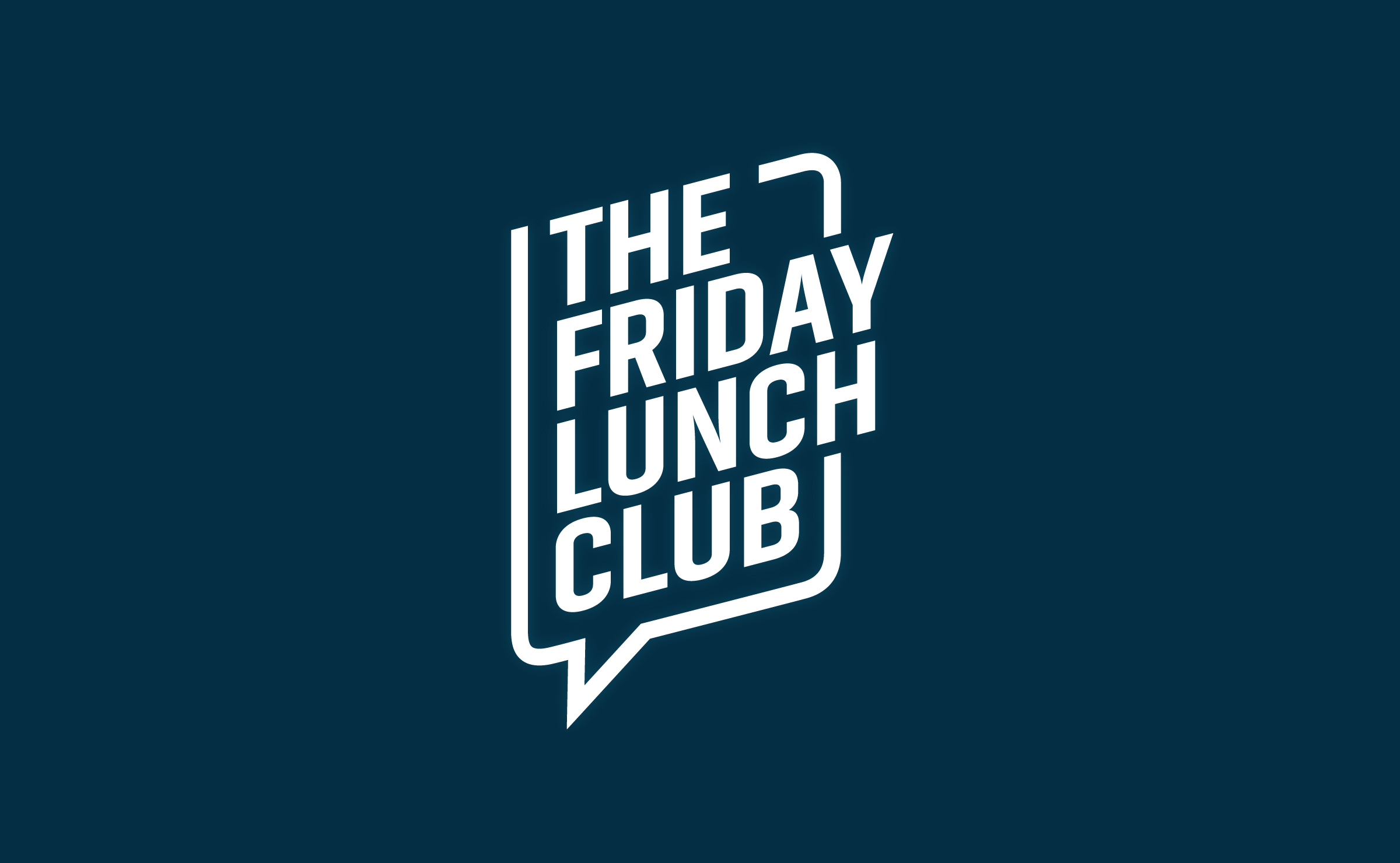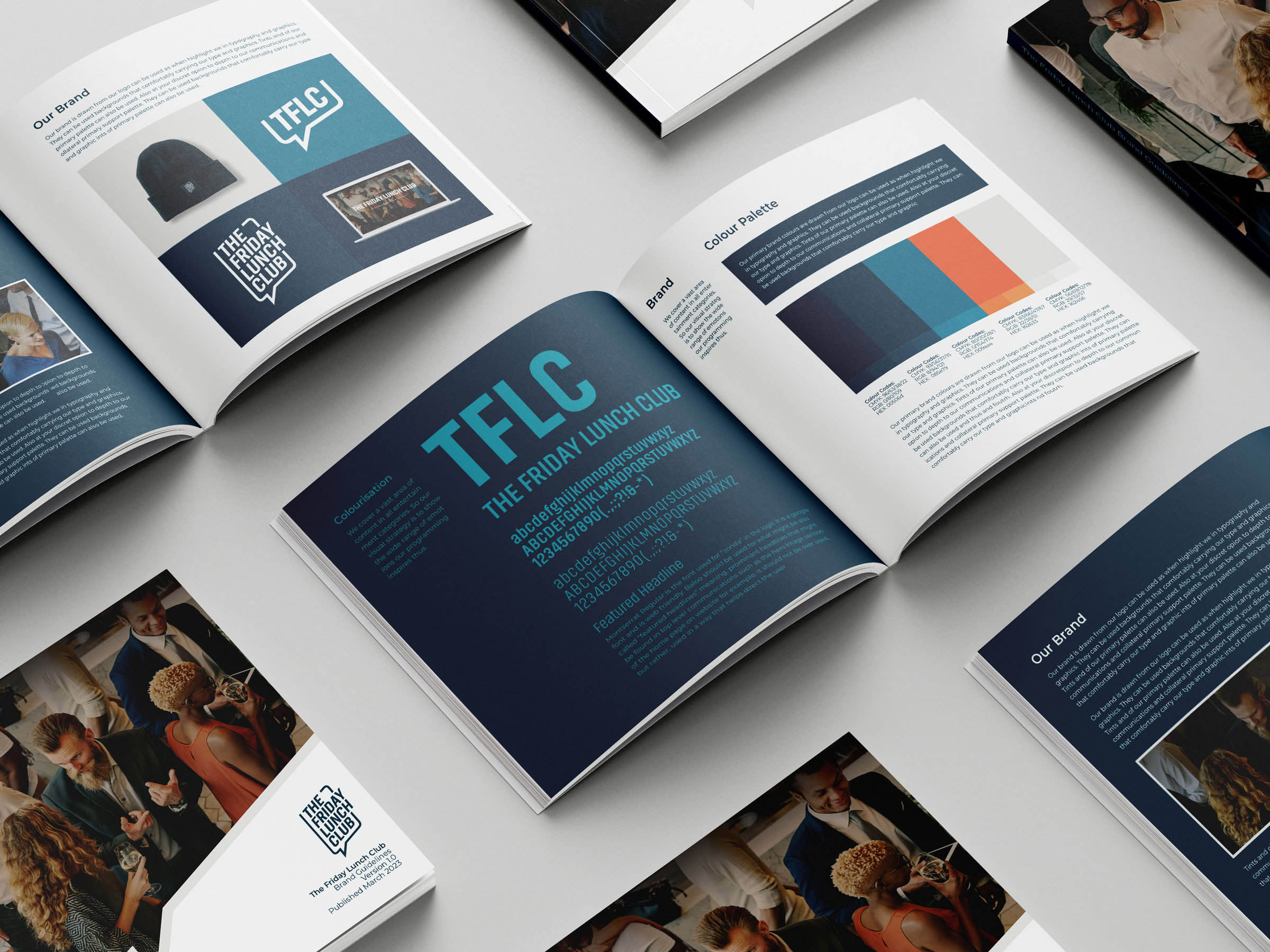 The client expressed a desire for the brand to look and feel professional and forward looking, clean, minimal and current. The distinctive speech bubble logo serves as the primary visual representation of the brand. Simple in its design yet effective, contemporary and immediate. The colour ways are designed to reflect the professional nature of the group but also create an atmosphere of informality.
The image style reinforces the brand personality which is one of integrity and trustworthiness and speaks to the target audience which were identified as young to middle aged forward thinking, innovative and successful business leaders.
If you'd like to have a chat that's all about your brand and your vision, get in touch.